Phuket SEO - About WebPhuket
Website SEO Services in Phuket
What helps make WebPhuket different?

Astra design for performance & speed. It is the most WordPress lightweight theme available in the market today and offers unmatched performance.
Everything can be Customized
Not only will your website be fast, but you will be able to make it look exactly how you want it.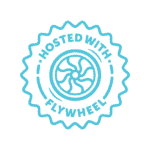 Flywheel provides servers and services that are tailored specifically for WordPress. With the highest levels of performance and security because every server is optimized for a single Content Management System (CMS).

Recognized as the most powerful caching plugin by WordPress experts.
WP Rocket is in fact the only cache plugin which integrates more than 80% of web performance best practices even without any options activated. WebPhuket uses more options for even better performance on you website.
Paul Cunliffe owns and runs WebPhuket.
Paul Cunliffe's previous work experience summary: after a career in the Royal Air Force he has been running PC Consulting Asia Internet Marketing and SEO consultancy in Phuket since 2015.
With WebPhuket he provides Website Design & Internet SEO marketing support mainly to local business clients.  During this time with his partner, he also created, branded, and developed a start-up wedding event business. he was solely responsible for all the website creation & development, social media, and marketing channels creation and management that resulted in a very successful company (s)
Unique Phuket Wedding Planners, Wedding Celebrant Asia and Wedding Flowers Phuket.  Therefore, he has have sound & current knowledge of IT Web design, website optimization, social media marketing, and all the other skills related to promoting a business online.   
All the companies that WebPhuket fully manages online are on the first page of Google for the relevant keywords. 
Paul has the CEO and a remote team at WebPhuket, can provide you with all the Internet Services you need to run your small business.
SEO and Website Optimization is important!
You Can Trust WebPhuket with your Website Design and SEO requirements
Search Engine Optimization (SEO for short) is the process of getting web pages to show up in search engines like Google, Bing and Yahoo.
WebPhuket SEO's role is to increase the visibility of your website in organic search results, which also increases traffic to your website. All websites must start with great and engaging content and we can help advise on this. WebPhuket role is then  with the latest SEO techniques, guide traffic to you website so people searching for your product of service can see you.
WebPhuket amazing websites and design with blazing performance further enhance the great content and SEO techniques.
A website customer experience with fast loading' pages and a easy to follow web design is a major ranking factor , just after to great content, with search engines like Google.
Website SEO Design & Maintenance
If you require a new website and a new brand design then with WebPhuket it is very simple. After choosing a starter template with a booking deposit from our website design page section and answering our on-boarding questionnaire. We will start building your website within 24 hours.
SEO Optimizations and Speed Improvements
Whether it is a new WebPhuket website or your own website the process is the same with our SEO & Web performance optimization service. We measure your website using the latest techniques and tools. We then implement the necessary changes to optimize the website for traffic and conversions. We do ask you to move your website to our server as we know they will provide the optimum performance. (we do this for you)
SEO & Social Media Marketing Strategy
A well designed, performing website that accurately represent your brand is an essential feature of any small business today. Potential clients and customers will have a reference on the current state and performance of your business. Your website will enhance credibility and confidence in any future buying decision.
However to fully utilize you online presence, especially today a website is only one part of an online marketing strategy.
To fully leverage your investment, especially for new small business and  brand; a social media marketing strategy is essential to increase traffic and raise brand awareness.
WebPhuket can also help with this complete online web solution.  This can be tailored to the size of your company and marketing budget.